There are Data showing that 4.5 % of people between the ages of 30 and 50 suffer from herniated discs.

The TESSYS® method is a minimally invasive transforaminal endoscopic disc surgery method that can be performed either under general anesthesia or under MAC.
Joimax® offers the latest digital technologies for endoscopic surgery, in particular for "joined minimal access" treatment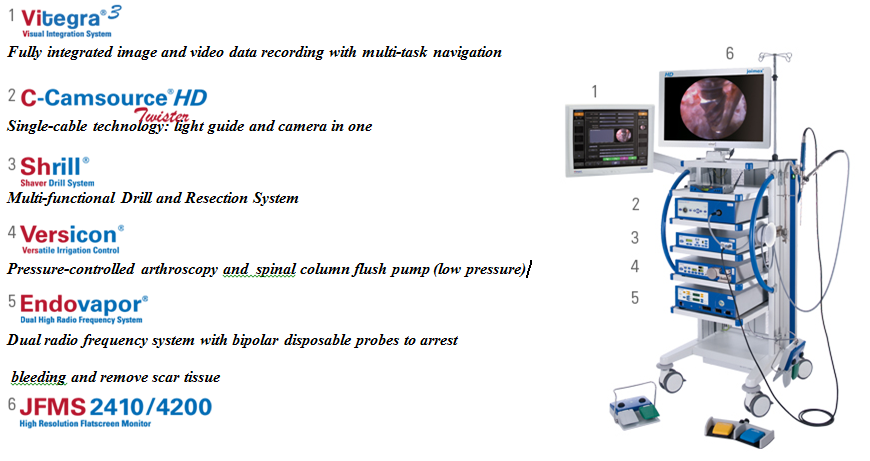 The TESSYS® surgery: minimally invasive, maximally gentle
The TESSYS® approach involves the endoscopic visualization of the foramen and a transforaminal approach to the resection of the herniated disc. The surgeon performs a foraminoplasty through which neural elements can be decompressed.

CESSYS® - Cervical Endoscopic Surgical System

The endoscopic system for the treatment of herniated discs in the cervical spine using the anterolateral approach CESSYS® allows for the minimally invasive treatment of cervical disc herniations.
Therefore, in most cases, the disc and its functional characteristics are preserved.